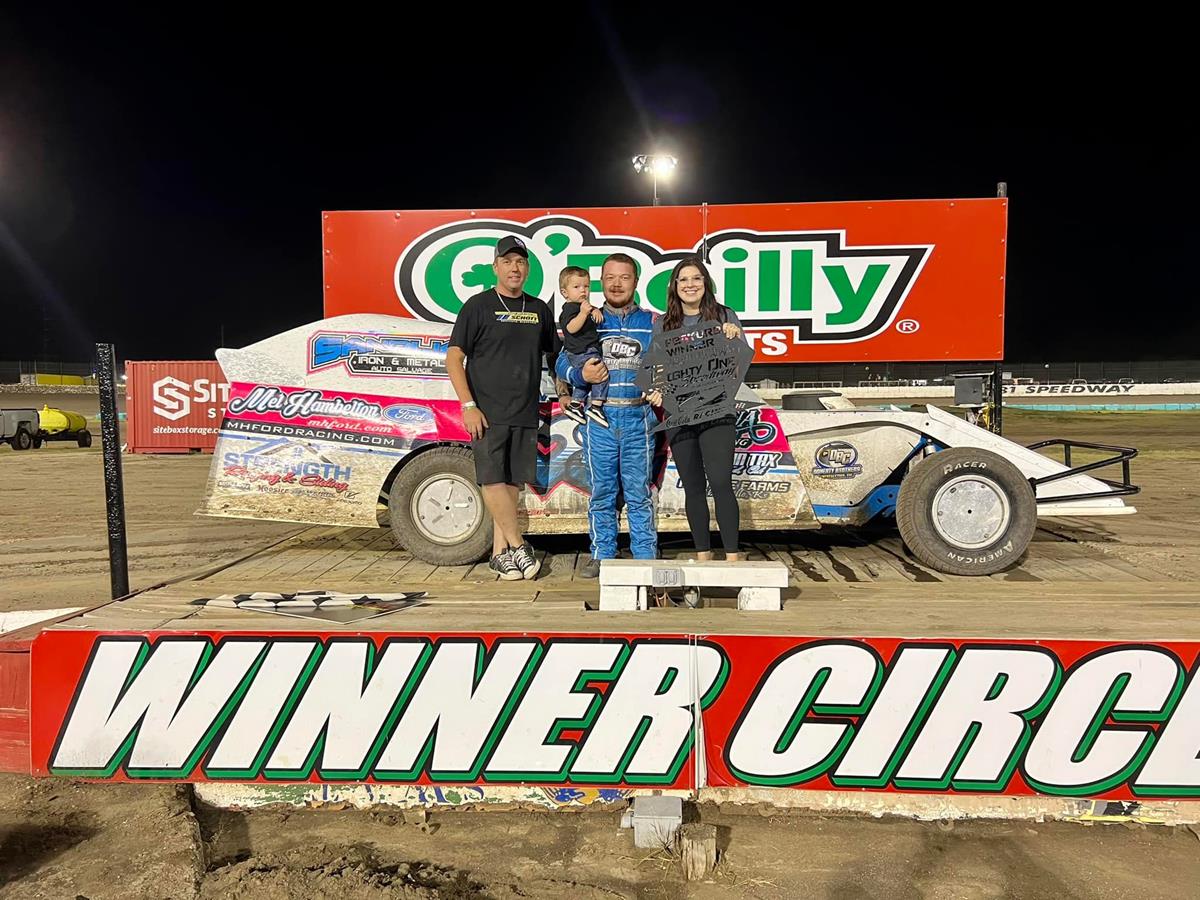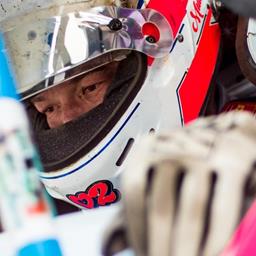 ---
Mullens repeats at 81 Speedway
For the second-straight week Tanner Mullens bested the Modified competition at 81 Speedway aboard his Mel Hambelton Ford No. 02 Sandlian Iron & Metal / Mullens Race Car / Mullens Racing Engine Modified.
"We shuffled our weekend plans a bit because of the weather forecast. As a result, we landed at 81 Speedway again, and we got our second win there in as many weeks," Mullens shared. "It was a nice tune-up for this Thursday's USMTS event there, and hopefully we can make it three-for-three there when the checkered flag drops. We're getting into the latter stages of the USMTS season, and we've got some ground to make up in the standings. I know we have the team to do it, so we're ready to give it our best shot this weekend."
Saturday saw Tanner Mullens return to 81 Speedway (Park City, Kan.) for another Weekly Racing Series Event.
After mounting a sixth-to-second charge in his heat race, Mullens outran second-place finisher Darron Fuqua by nearly a four-second margin in the feature to claim his second-straight win and sixth of the 2022 campaign. Tyler Davis, Lance Mari, and Randal Schiffelbein Jr. completed the Top-5 finishers.
Full results from the event are available www.81Speedway.com .
Tanner Mullens now has his sights set on a tripleheader with the United States Modified Touring Series (USMTS), which spans this Thursday – Saturday. The action kicks into gear on Thursday night at 81 Speedway, where Tanner will be going for his third win in as many weeks at the oval. On Friday evening the USMTS contingent will invade Humboldt (Kan.) Speedway before wrapping things up on Saturday evening at Lucas Oil Speedway (Wheatland, Mo.).
Mullens currently sits second in the latest series standings.
For more information on the weekend's events, please visit www.USMTS.com .
Back to News